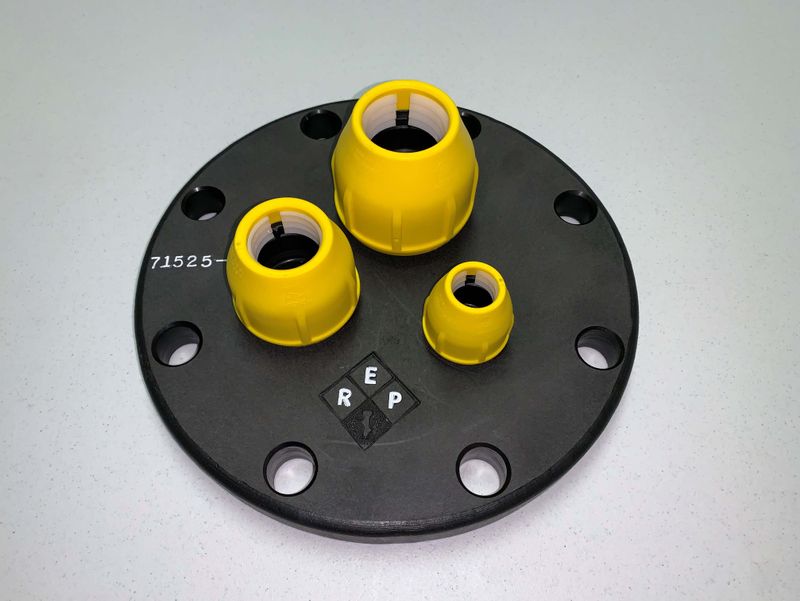 Overview
Don't let your site flanges be sunk by mismatched field configurations. All too often, the technician is left with a less than desirable final product. Real Environmental Products works with operators and design engineers to provide the best sealing solutions. The REAL solution for critical sealing applications is our Series 2200 Compression Flange.
Description
The Compression Flange consists of a PVC or HDPE flange depending on pressure requirements and employs compression fittings of the highest quality for a gas tight connection, first time and every time. Call Real Environmental Product today for any customization including electric and pneumatic pumping types, discharge tubing material, and monitoring and flow solutions.
Specifications
Available in 2" through 24" in PVC
Available in 2" through 24" in PP
Available in 2" through 63" in HDPE
Summary
Custom sizes, materials and configurations are available. Contact REP today for pricing and lead time.