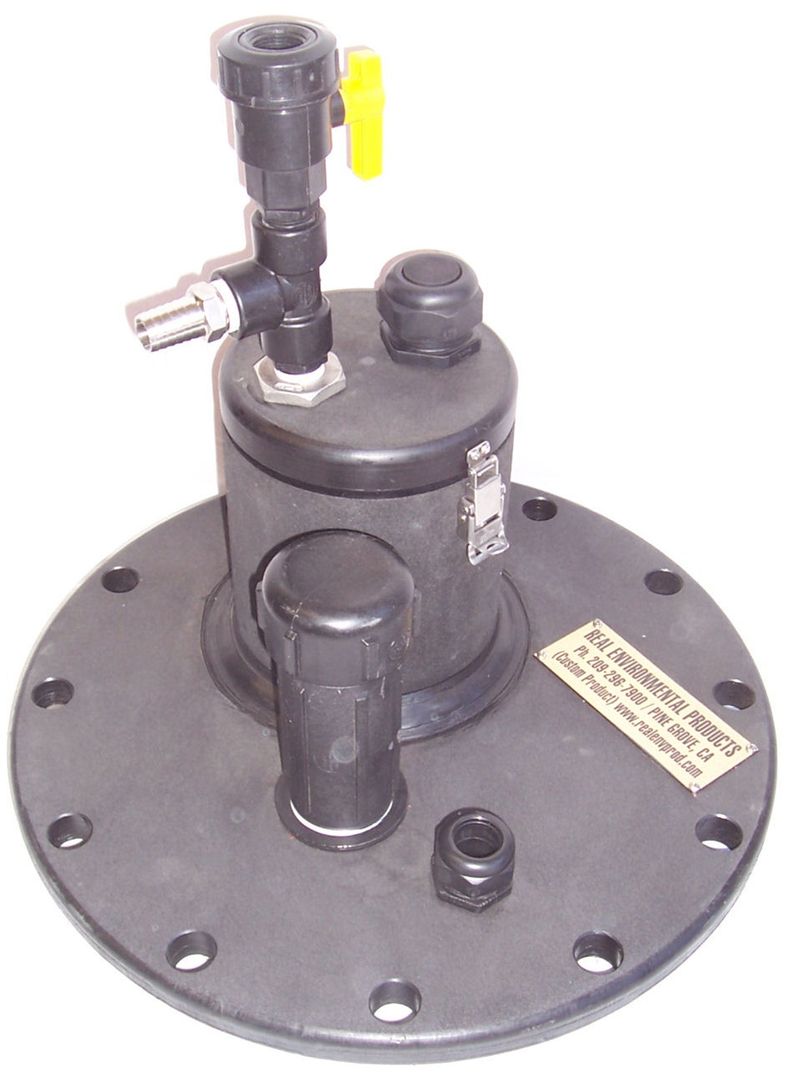 Overview
Pump removal and replacement has historically been difficult, cumbersome or unsafe on landfill LCRS Systems. The REP solution for this problem is our LCRS Quick Seal Series 2100.
Description
The LCRS Quick Seal Series 2100 is fabricated from PVC or HDPE materials. The flanges are available in all ANSI flange sizes and configurations. The quick cap assembly is sized according to the pump size used on the project. Discharge piping can be configured per the engineer in most any material including PVC, HDPE, PP, and SS. Any configuration of penetrations can be installed through the flange including sounding tube access without labor intensive flange removal. The REP Quick Cap allows for easy access to pump and sensors.
Webinar on Demand
REP has an educational webinar that covers the Leachate Control Recovery System Quick Seal. Watch "LCRS Quick Seal"
Specifications
Materials
PVC or HDPE flanges available
PVC, HDPE, PP or SS discharge piping
Welding
Hot air, extrusion and butt fusion processes
Summary
Custom sizes, materials and configurations are available. Contact REP today for pricing and lead time.