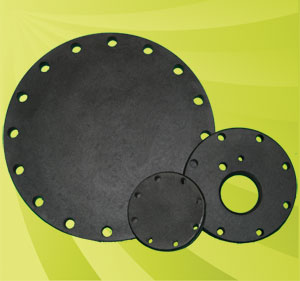 Overview
Custom flange configurations have always been a necessity and yet difficult to fabricate in the field. The REP solution for this problem is the Blind Flange, Series 2000.
Description
The Blind Flange, Series 2000 system can be fabricated from PVC or HDPE materials. The Flanges are available in all ANSI flange sizes and configurations. Any configuration of penetrations can be installed through the flange and is only restricted by space available.
Specifications
Materials
PVC, HDPE or Stainless Steel flanges available. Flange thickness is dependent on pressure/vacuum ratings.
Welding
Hot air, extrusion and butt fusion processes
Summary
Custom sizes, materials and configurations are available. Contact REP today for pricing and lead time.