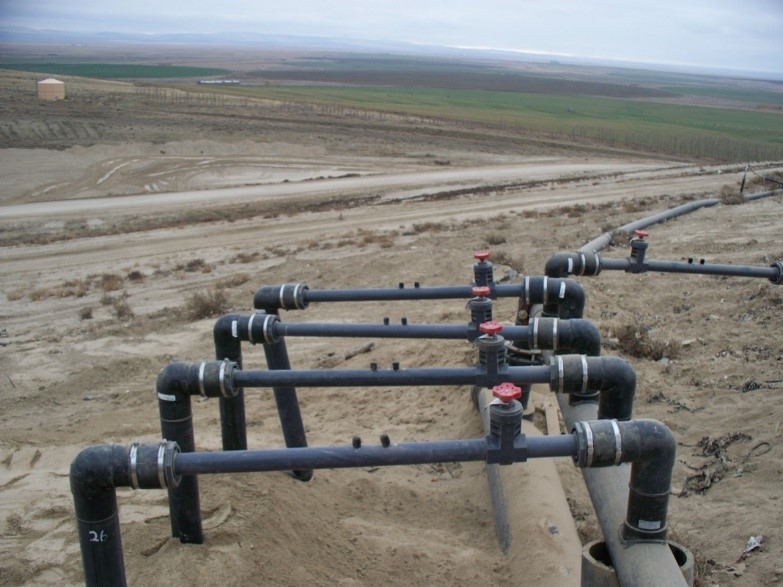 Overview
Historically, consistent and repeatable data acquisition is problematic during well field monitoring. One REP solution for this problem is the Venturi Style Landfill Gas Wellhead, Series 3200.
Description
The Venturi Style Landfill Gas Wellhead includes a multi-turn gate valve for smooth flow adjustment. The Series 3200 employs a venturi style monitoring device in either HDPE or PVC depending on specification/operator preference. Provides a full range of flow measurements without the need for multiple orifice plate sizes. Eccentric design allows for horizontal applications without water blockages, protecting equipment. Accurate to within 1 CFM, the large diameter opening minimizes pressure drop through metering run. Cost competitive with current wellhead designs. The Venturi wellhead is compatible with current flow monitoring instruments.
Specifications
Monitoring Options
Range of plates provided in 2", 3" or 4" sizes
Valve Configurations
Gate valves to include PVC/PP, HDPE, SS
Wellhead Orientation
Vertical (long sweep or segmented 90 degree bend) or Horizontal
Materials
ASTM D-1785 PVC, ASTM D-1248 HDPE, 304/316 Stainless Steel, UV resistant flex and power clamps, flexible PVC boots, SS temperature probes
Welding
Hot air, extrusion, butt fusion, MIG and TIG
Summary
Custom sizes, materials and configurations are available. Contact REP today for pricing and lead time.