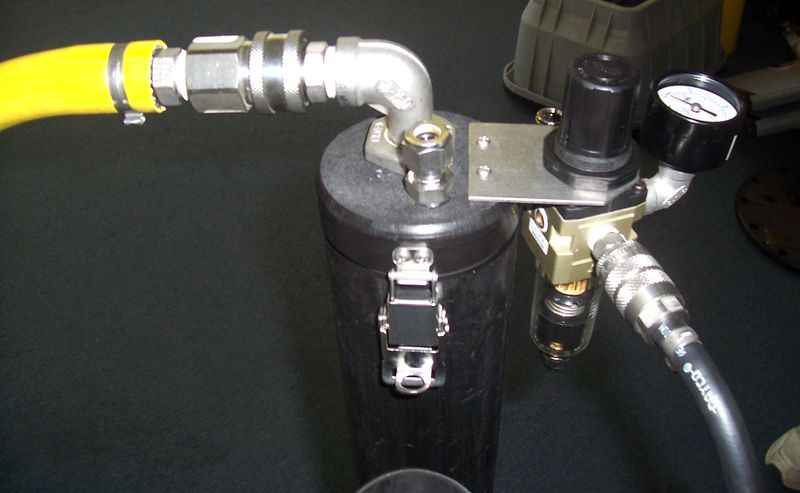 Overview
When landfill gas wells become saturated or flooded with leachate, the well ceases to function properly and little to no landfill gas can be extracted. Historically, wells have been retrofitted with various types of pumping systems with different approaches to surface completion. REP set out to design a new system that combines the gas extraction metering capabilities of our Wellhead, Series 3000 and the pumping capabilities of existing pneumatic controllerless pumps to simplify the removal of leachate from LFG wells while enhancing well productivity. This marriage resulted in the development of the Auto Well, Series 4000.
Description
The Auto Well, Series 4000 is designed with a special well head configuration which allows liquid to be pumped while extracting gas. Because this product was designed with the LFG system operator in mind, the Auto Well, Series 4000 enables the operators to utilize the submersible pumping system of their choice in a user-friendly application. Additionally, the REP quick release system makes removal and replacement quick and easy to service the down hole pump. The Auto Well comes with a backup well cap that enables the operator to quickly seal the well after the pump has been removed, enabling the well to be quickly returned to service.
Specifications
Wellhead can be one of our Series 3000 models or the wellhead of choice.
Materials
All fittings are stainless steel, HDPE, or polypropylene
The air inlet and condensate discharge hoses are high pressure with stainless steel quick disconnects
Welding
Welding accomplished by hot air extrusion, and butt fusion
Summary
Custom sizes, materials and configurations are available. Contact REP today for pricing and lead time.