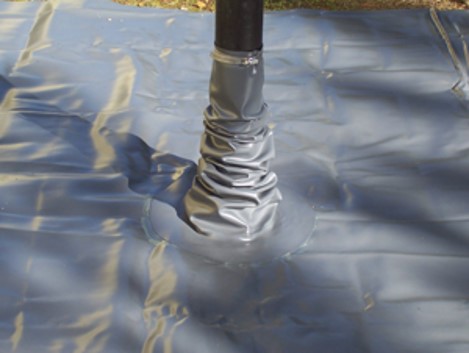 Overview
Landfill casings and well bores can be a significant source of both surface gas leaks and air intrusion. Real Environmental Product's Well Bore Seals help prevent the fugitive migration of landfill gas as well as oxygen infiltration in the well bore caused by cracking and settlement around the well casing or well bore.
Description
The REP Series 9000 Well Bore Seal is manufactured from 30 MIL PVC as a standard and can be cut to any length. The REP Series 9000 is also available in a heavier PVC as well as HDPE.
Specifications
Welding is accomplished by a chemical bond in PVC units and by extrusion welding for HDPE units.
Summary
Custom sizes, materials and configurations are available. Contact REP today for pricing and lead time.