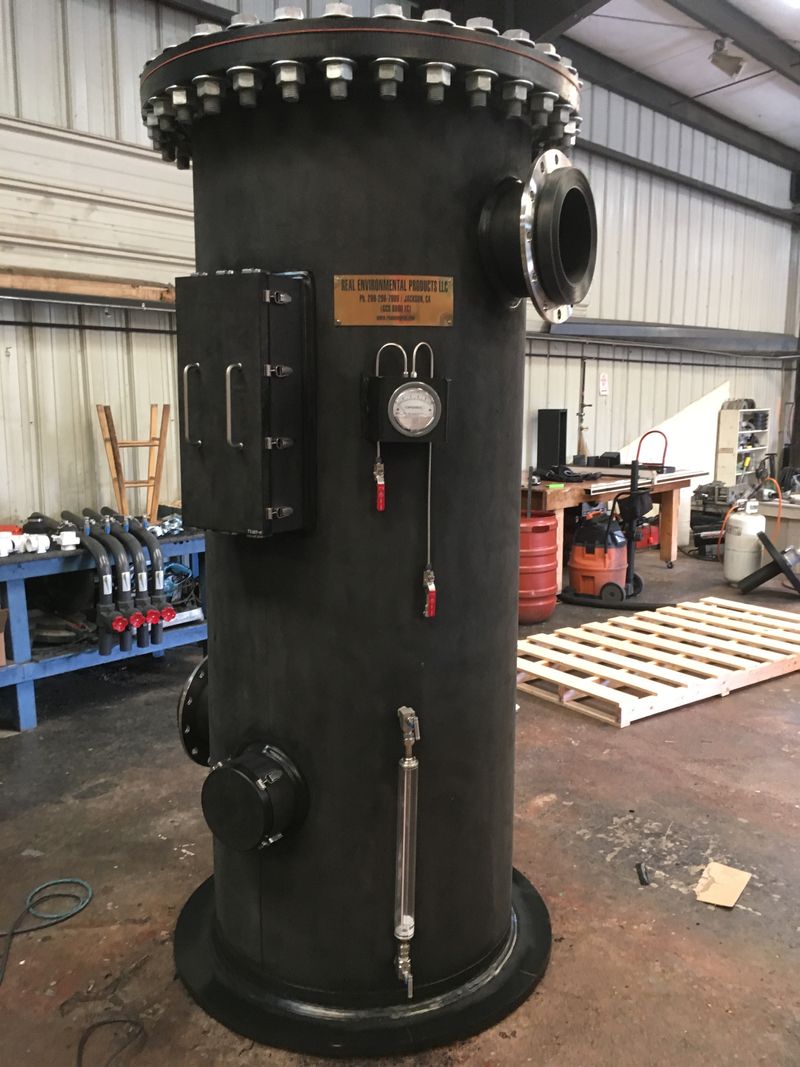 Overview
Many condensate knockout systems have been utilized in landfill service over the years, and most have proved difficult and time consuming to maintain. Real Environmental Products set out to design a new system that leads in terms of simplicity, cost and reliability. The REP solution for condensate knockout is the Gas Condensate Separator, Series 8000.
Description
The standard Gas Condensate Separator, Series 8000 is equipped with a horizontally-oriented demister pad and baffle system and is designed to be a gravity drain. The Easy Clean option allows the cleaning of the Mist Pad without unbolting the top flange and can be configured to be removed vertically. This Gas Condensate Separator has been shown to improved operator response in cleaning demister pad elements. A Capsuhelic gauge provides clear indication of pressure drop across element alerting operator to schedule maintenance.
Specifications
Pipe Materials
ASTM D-1248 HDPE or ASTM D-1785 PVC pipe materials.
Summary
Custom sizes, materials and configurations are available. Contact REP today for pricing and lead time.