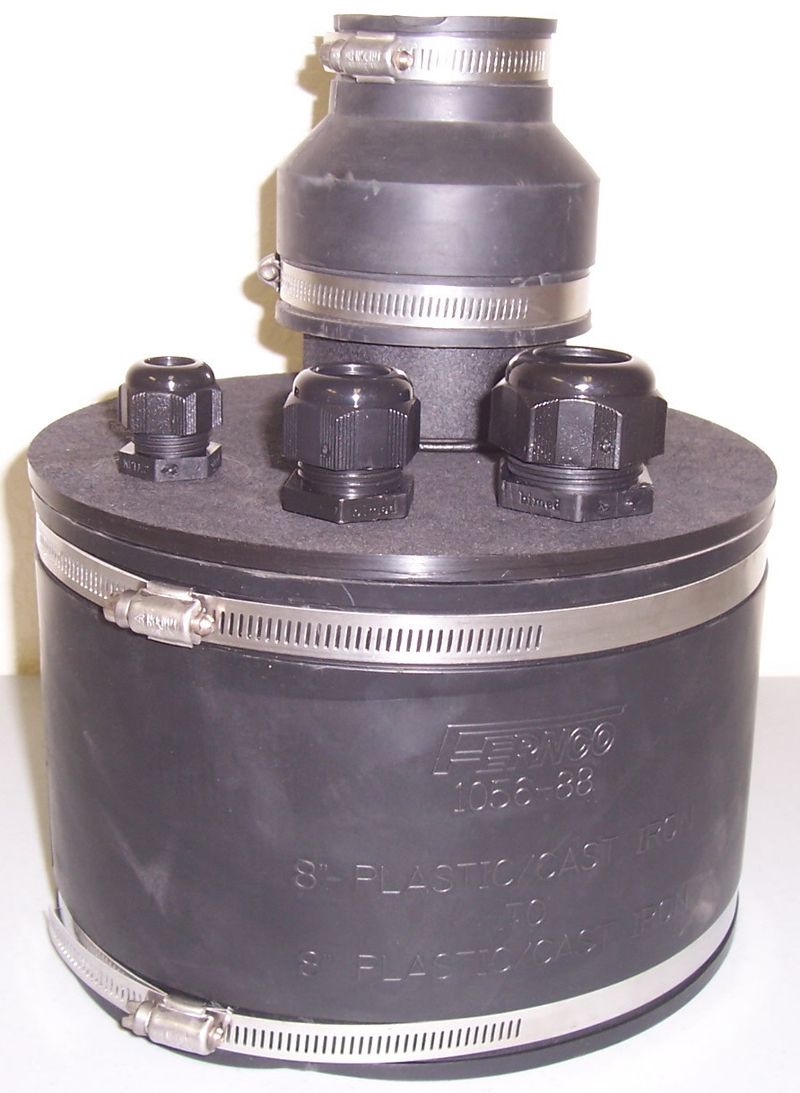 Overview
Many well vacuum caps have been utilized in landfill service over the years, however, REP has developed a cap which is more robust than major manufacturers at a reduced rate. Robustness is provided by the thick HDPE sheet stock which provides a natural downward weight evenly along the well casing – no bunching of smaller diameter flexible PVC. The Well Vacuum Cap, Series 1300 design allows easy access of various monitoring devices at a competitive price and is compatible with all pump manufacturers.
Description
Well Vacuum Cap, Series 1300 have been used in many applications in the landfill industry. Applications include dual-extraction well monitoring, groundwater sampling, vapor extraction, and vadose zone monitoring
Specifications
Typical Well Vacuum Cap, Series 1300 sizes range from 2" diameter to 8" diameter, custom sizes are available. Note: Consider using a REP blind flange assembly for sizes over 8" in diameter.
Materials
Rubber boot with stainless steel band clamps
PVC, HDPE or Stainless Steel caps
Various fitting choices including stainless steel, polypropylene, etc.
Summary
Custom sizes, materials and configurations are available. Contact REP today for pricing and lead time.